About Us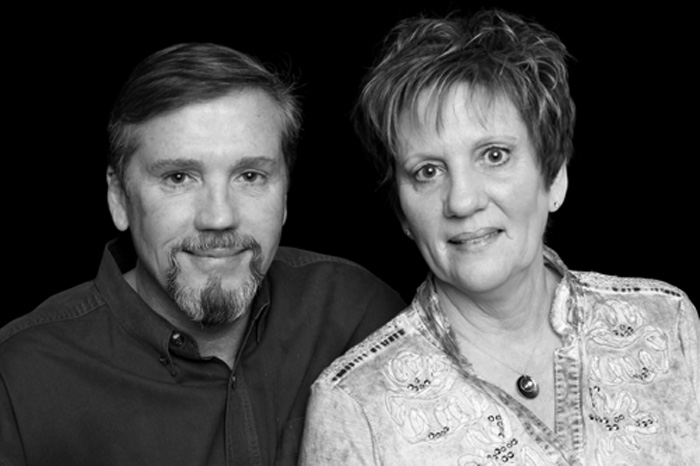 Sibling Rivalry Artisans is a small family business with a brother and sister collaborating to create beautiful and unique art jewelry. Rick Allen and Laura Conway design and create all the jewelry. Our styles have many similarities, yet we each have our own unique look. Some of our pieces may get close to what is considered "traditional" jewelry, but mostly we "color outside the lines" and create unique, expressive, art jewelry. We have some lines where the pieces all have a similar look, but by far our favorite style is one of a kind, fun art jewelry pieces. We love it when a person hears a piece speak to them. It's like they found an old friend they didn't know they had. There is a joy and a comfort felt when that happens, both for us and the person that takes it home.
We design and create all of our pieces, but we could not do it without the help we receive from our families. Karen, Rick's wife, tackles the paperwork, communications, booking shows, helps work shows, shipping, Facebook and keeping us somewhat corralled and headed in the right direction. Gary, Laura's husband, is on a continuing quest to build her the perfect studio. How lucky can a girl get? Our parents also help out in addition to being great cheerleaders and occasional referees for us. Laura's two daughters, Brittany and Morgan, help with social media, websites and anything else we can talk them into.
We also teach classes to great people who are interested in making jewelry. We love to introduce people to the tools and techniques used to build jewelry and watch them become comfortable with torches, hammers, saws and other tools of the trade. It is very rewarding when they tell us of the great reactions from their families and friends to the ring or necklace they made in our class.
We are very blessed to have the support of our family and friends on our fun adventure. We thank everyone involved from the bottom of our hearts.
Rick & Laura